Putin Sends Romney Back Painting
A painting I did in October of 2012.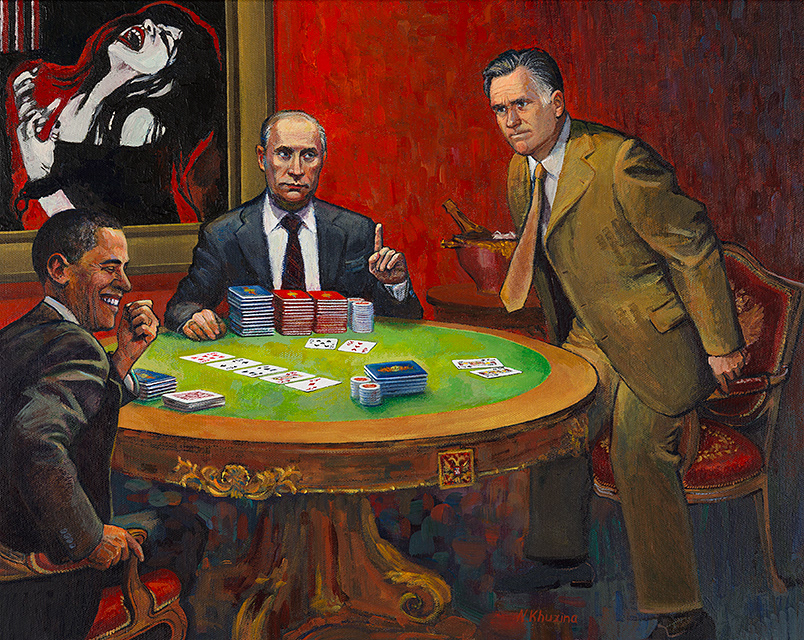 This was acrylic on canvas and done before the 2012 election. I predicted the winner, but I was not yet an American citizen and was not able to vote in this election. I have a strong feeling that Romney will avenge his loss in 2016, and Putin probably will not survive the decade. 
The painting within the painting is an auto-portrait work I did called "Russian Political Prisoner" while living in St. Petersburg. It was selected by Putin's favorite artist (literally) Mikhail Shemyakin for his exhibition entitled "Crying in Art". Trololos were had by all.