Tony G vs Putin Painting
24" x 36" acrylic on canvas painting.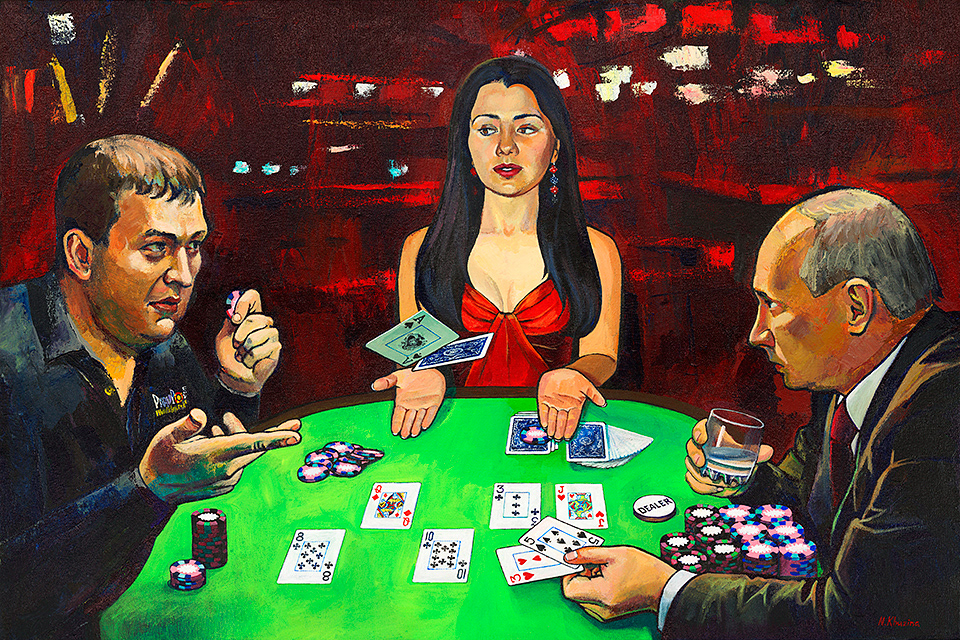 Tony G, the player on the left is a retired professional poker player who became famous for his taunts of Russian players. This work was passed around extensively in the Russian poker playing community,  who felt quite proud about Putin's victory depicted in the work.

However it is Tony G who would have the last laugh. Tony G, better known now as MEP Antanas Guoga, was elected last year to European Parliament. With the crisis intensifying in Ukraine, he was able to parlay his on camera schtick into a successful campaign in Lithuania with a constituency nearly universally supporting his pro-EU/pro-human rights platform.