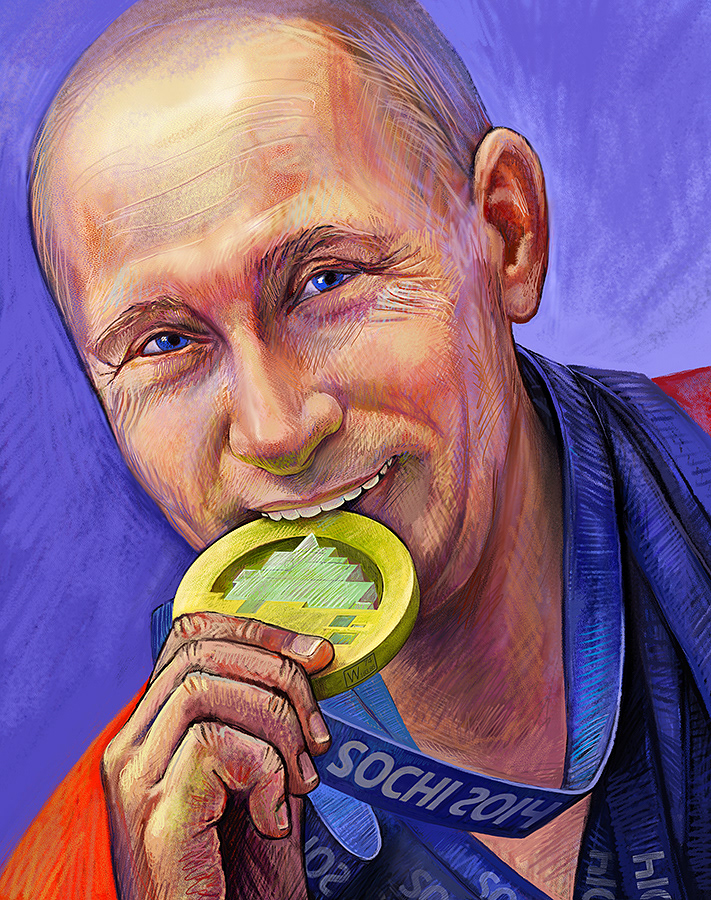 "Celebrate with a Bite"

This was a series of works published in Piaui Magazine for their Sochi Olympics issue.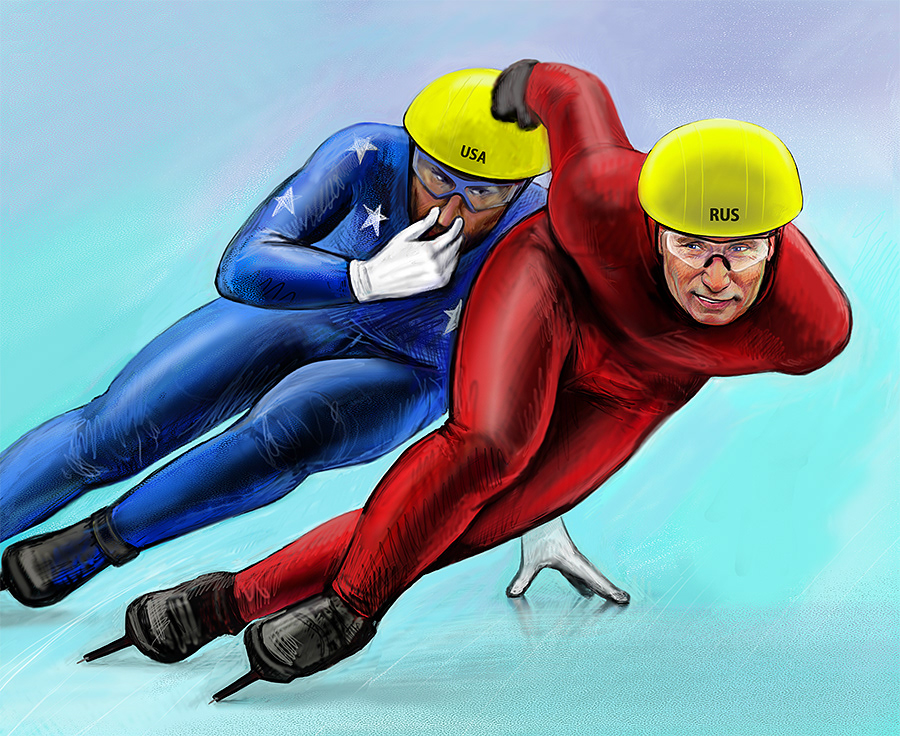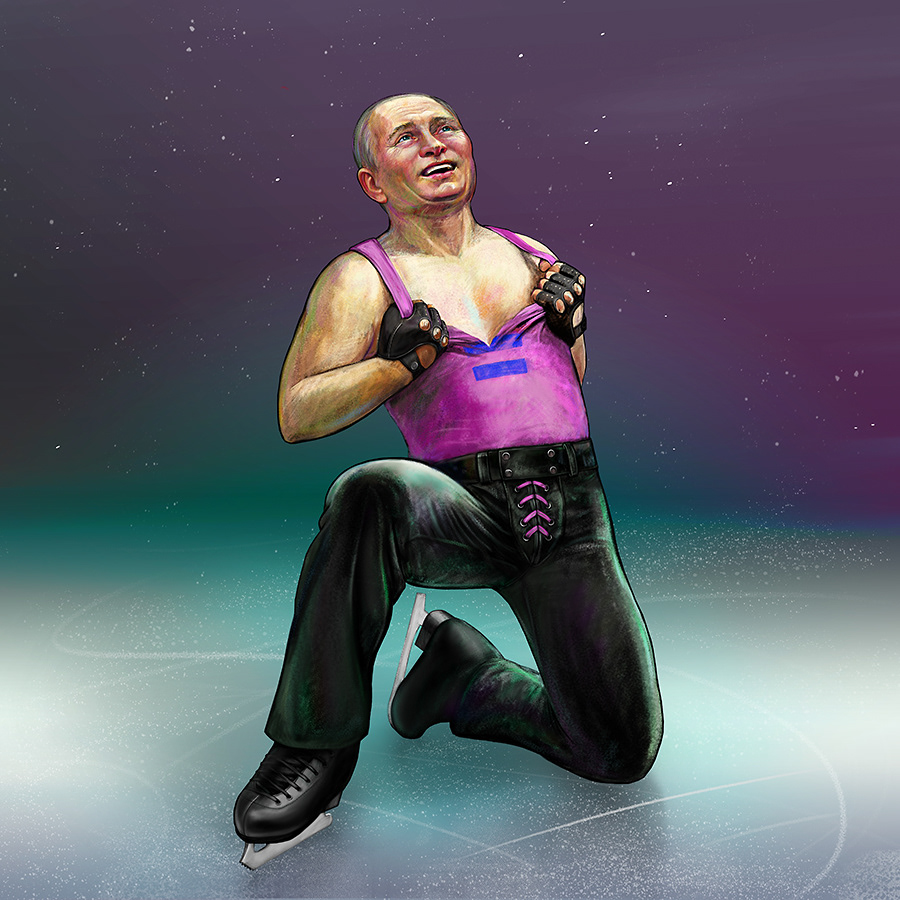 "Figure Skating for Equality"
"Bae Caught Me Snowboarding"

The selfie-stick was not yet its height in early 2014, but narcissism has always been around.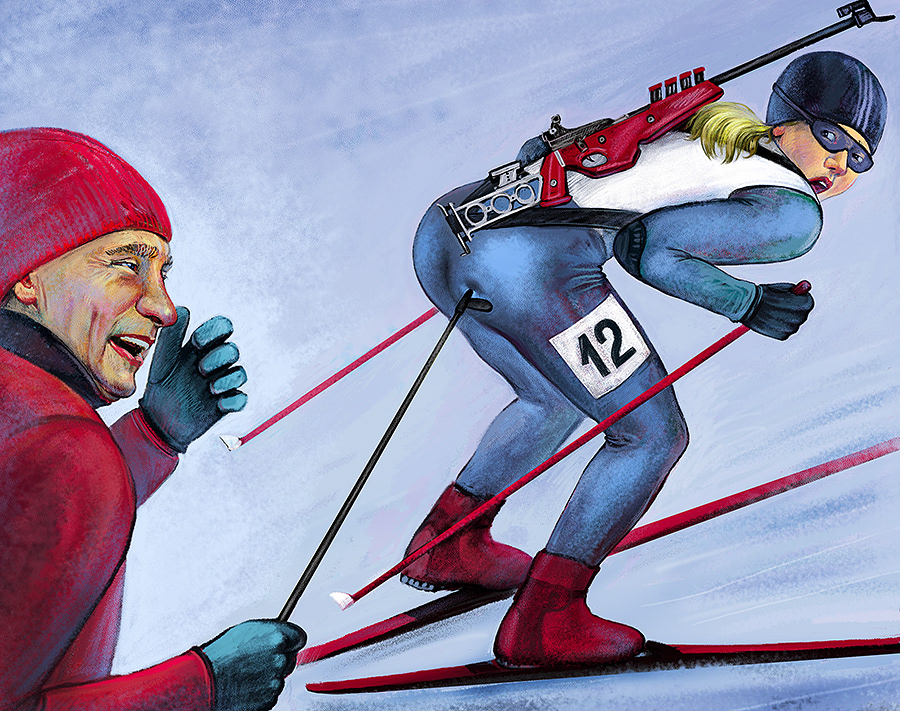 "Can I Poke You?"

With my ski pole, what else?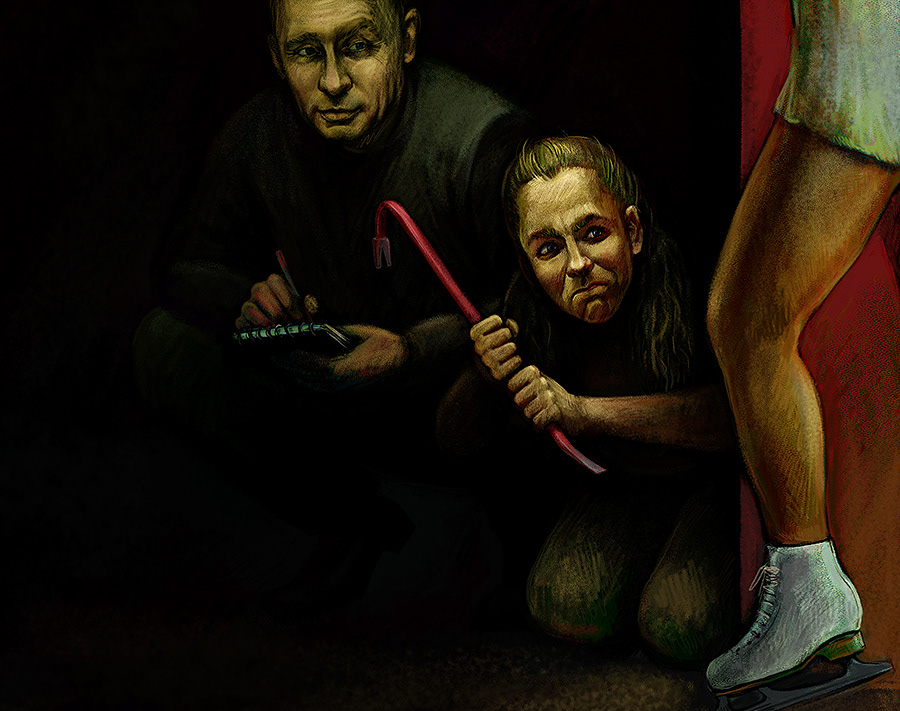 "Kneecapping Lessons ft. Tonya Harding"
"Gopnik Curling"

The third world squat, a.k.a. the slav squat, is a staple of gopnik culture. Putin is a self-proclaimed gopnik and laces his often sarcastic speeches with prison slang and off-color humor.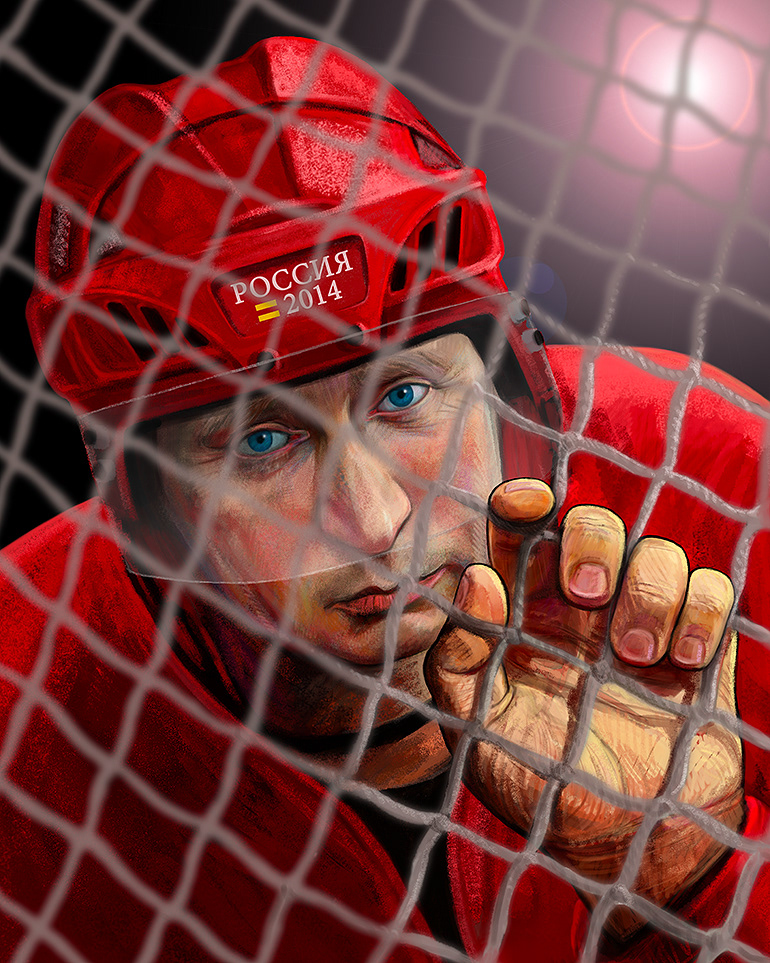 "Hockey Prisoner"

Yep, I was right, we lost.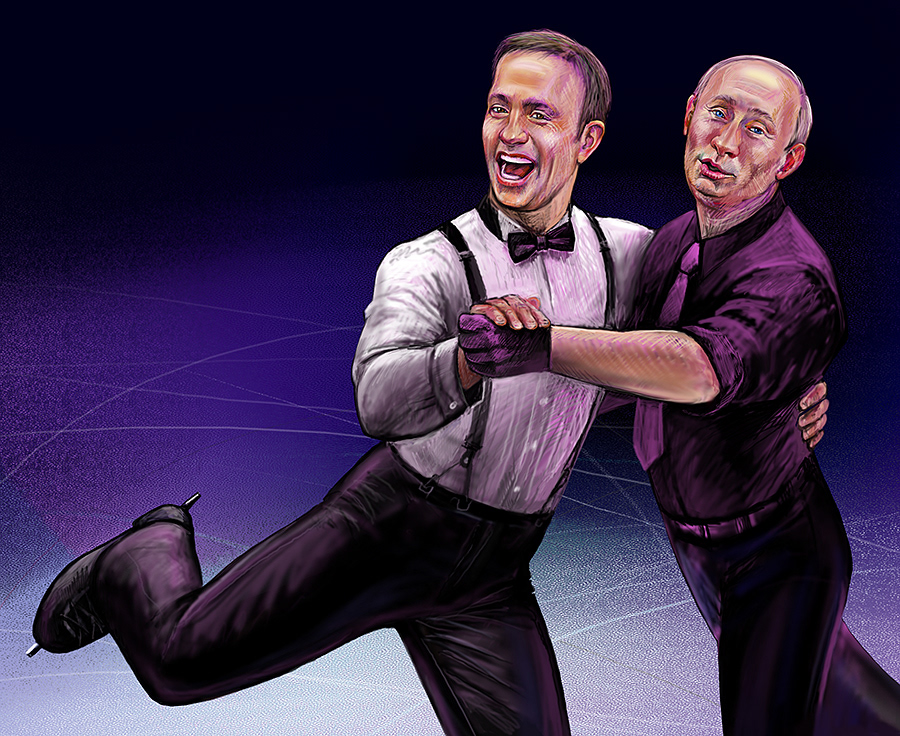 "Ice Dancing with Brian Boitano"

Brian Boitano not only came out publicly for these Olympics, he served as a delegate for the United States. <3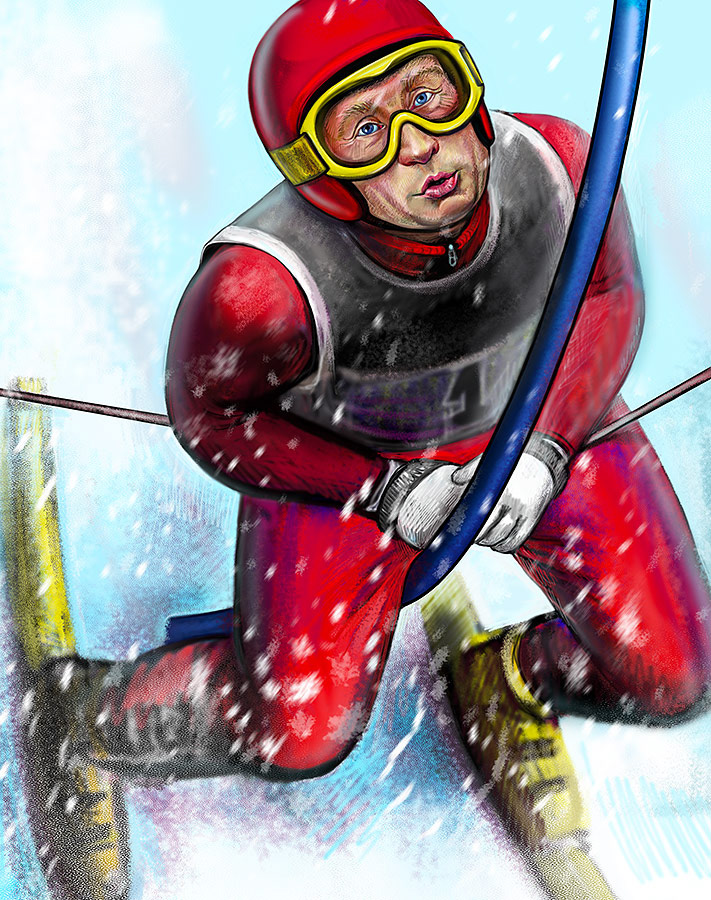 "Ow, My Balls!"

An Idiocracy inspired work.
"Pushing the Envelope"
In Russia, under-the-table pay packets and bribes are done with evelopes. It is a reference to when Russia was caught fixing a figure skating event in the 2002 Salt Lake City Olympics that Mitt Romney helped bring to America with his own corruption.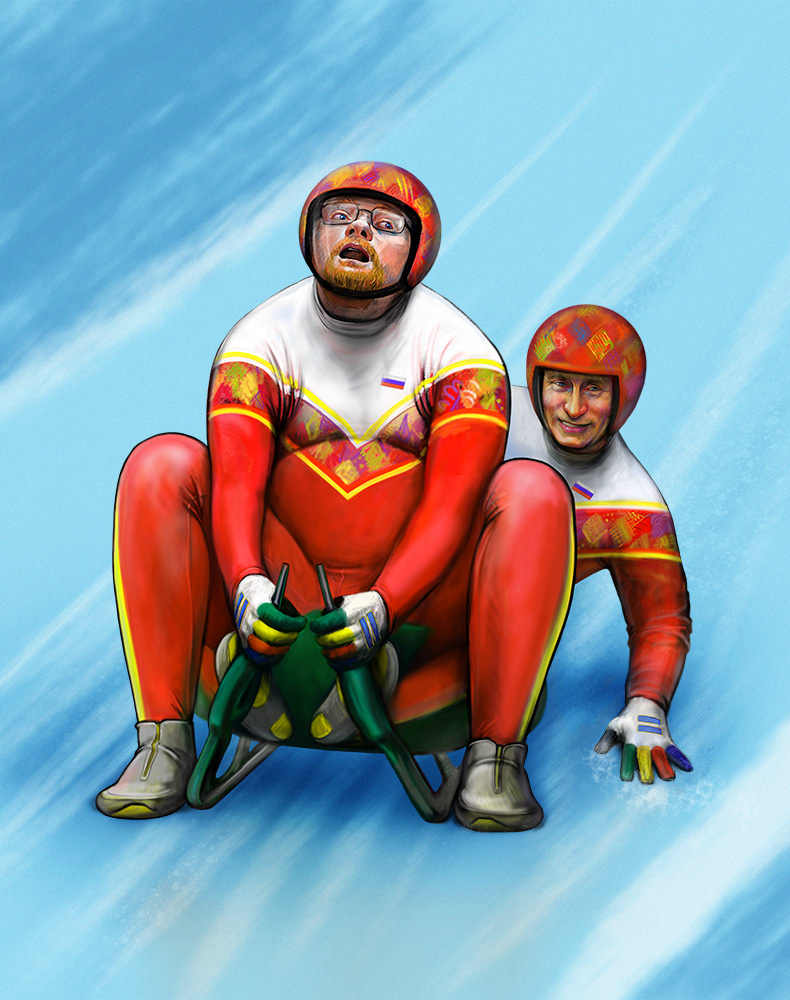 "Crossing the Finish Line -- Milonov and Putin Luge"

Vitaly Milonov, who was famously interviewed by Stephen Fry, is a noted religious zealot in my former home city of St. Petersburg. He's a staunch homophobe to say the least.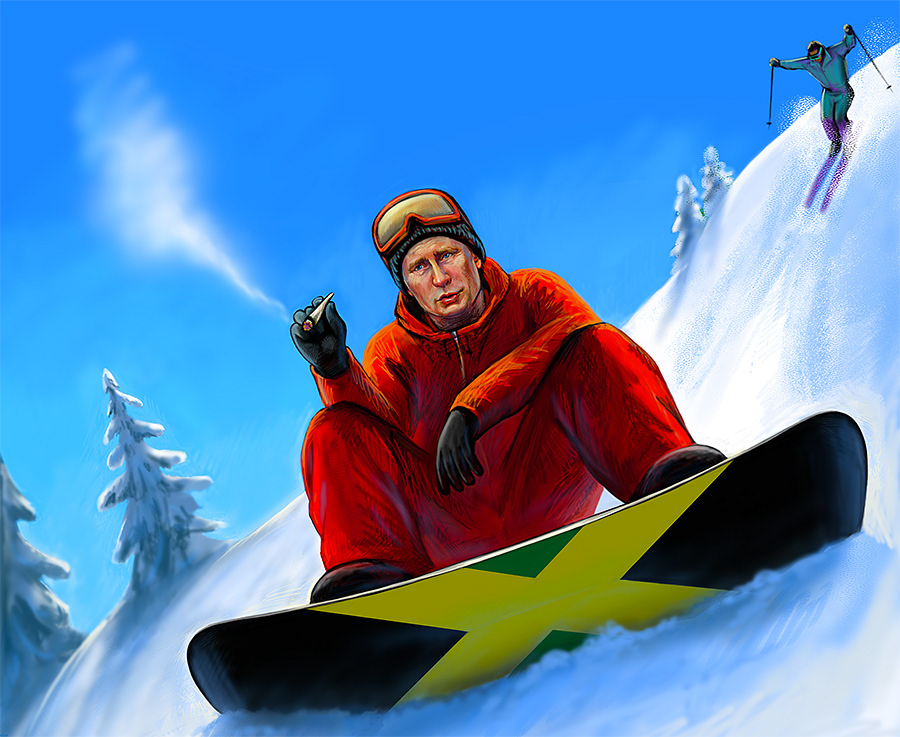 "Blunt Boarding" 
Jamaica qualified for the two-man bobsleigh race, but couldn't afford to go. The Dogecoin crypto-currency community helped out though, and Jamaica made it back to the Winter Olympics!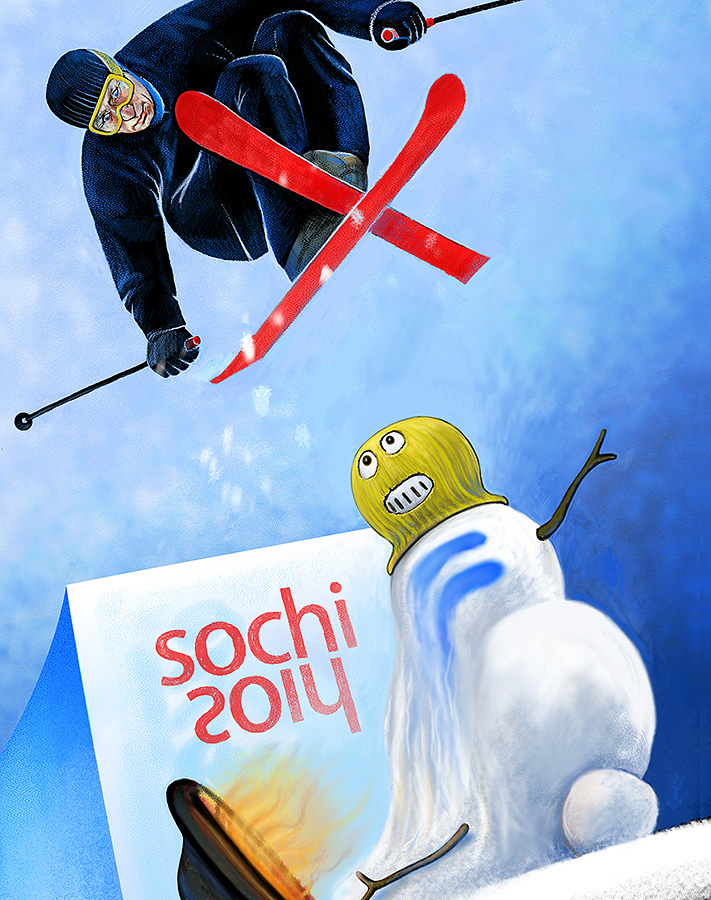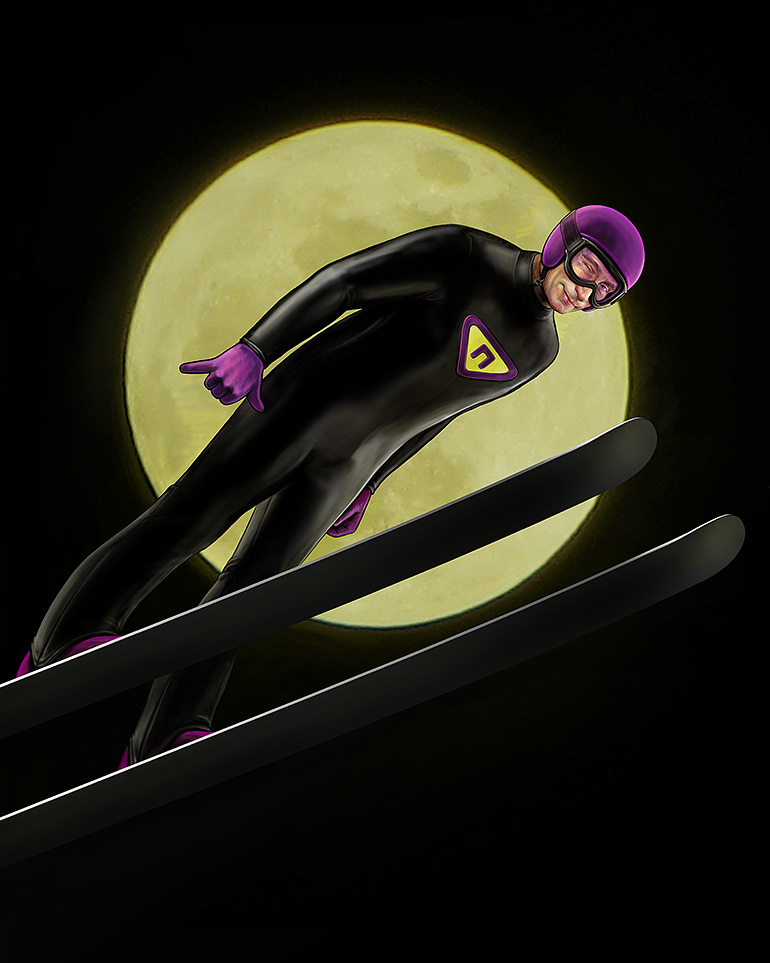 "Super Tinky Putin Man"

A reference to the Tinky Winky gay scandal that religious people in America got up in arms over.