StumpedByTrump.com 
is a click adventure game I created to profit from liberals planning their move to Canada, and Trump supporters to enjoy the thought of that happening. You click on various objects and ridiculous things happen, while the product grid is updated with relevant affiliate links.
The game reinforces a number of stereotypes to offend as many people as possible. The twist is that the liberals never make it to Canada, and I end up with some of their wallet via the affiliate commissions I earn. I don't hate liberals, but I do want them to know that not every feminist immigrant artist that was born in a communist country is going join their racist SJW circlejerk. I'm not getting involved in any tolerance paradox of hypocrisy.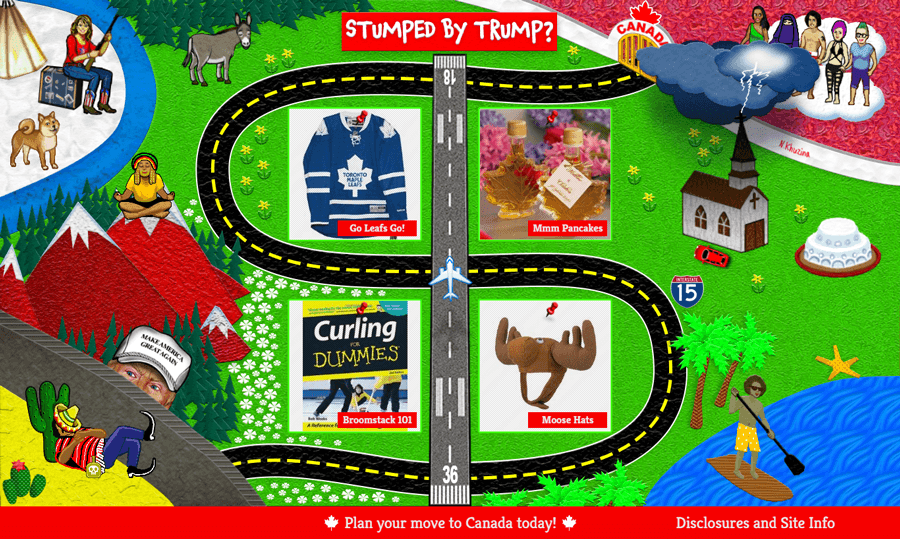 I voiced Sarah Palin, and my husband helped with the sounds and scripting. If you notice some issues on mobile, it is because the replacement for Flash, HTML5 + JavaScript, is not yet ready for prime time. Steve Jobs' war on Flash, and his buggy Safari browser set the world back a decade in web development. This project sadly convinced me to switch back to Windows since the Adobe Creative Suite needs a powerful computer. Apple doesn't make a computer that is powerful enough because they no longer support Nvidia.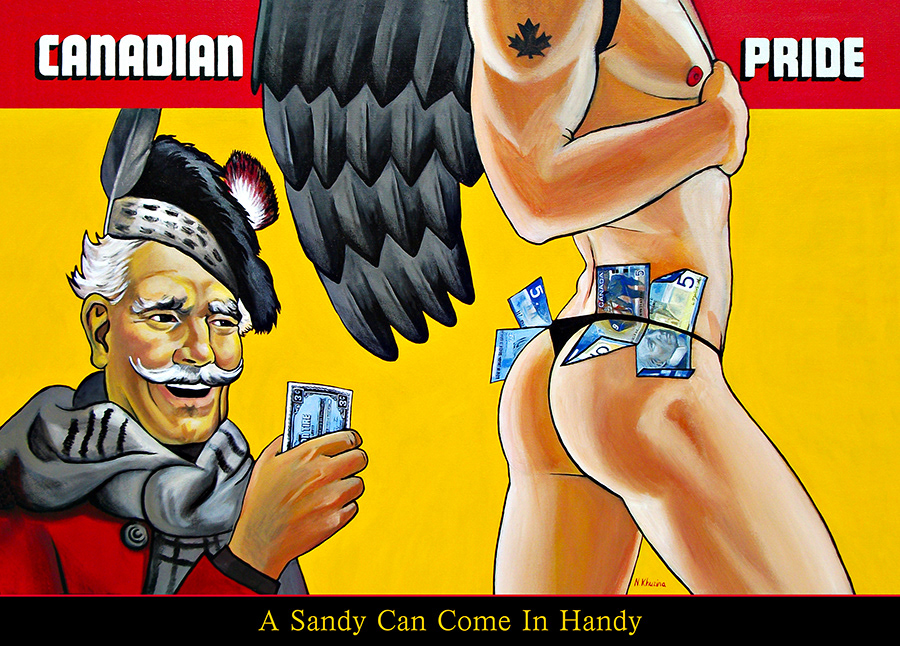 I was originally going to make a written satirical moving guide to the site. I quickly found that text didn't help with conversions. The old joke in Canada is that Sandy McTire is the king, and he is on all of the money. That would have been the core of the revisionist history contained within the guide.